Pregnancy Week 18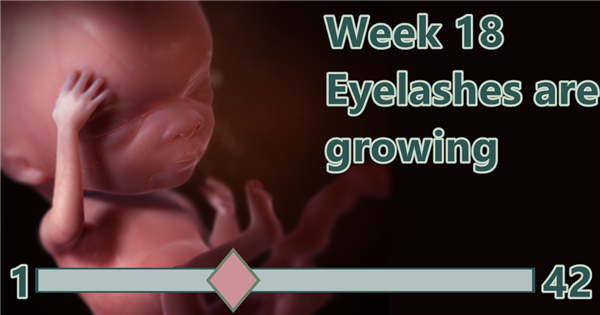 "Your baby's eyebrows and eyelashes are growing in."
More About Week 18:
Your baby's finger and toenails are growing in.

Your baby is busy flexing his/her muscles and joints.

Your baby's ears now stand out from the head.

Your baby is developing the neural pathways to be able to sense other parts of his or her body.

Your baby swims in about 2 - 2.5 pints of amniotic fluid.

Amniotic fluid may provide essential nutrients to a developing baby.

Healthy Pregnancy Tips for Week 18
Recommended Reading:
This is a DVD. Yes, you have to exercise during pregnancy to maintain health and build stamina for childbirth and parenthood. Pilates does this beautifully. Ideally, you're taking a regular, weekly exercise class in your community. Between classes, this is a terrific DVD for women who want a terrific workout at home.
See More Recommendations For the Second Trimester from BirthWatch