Pregnancy Week 32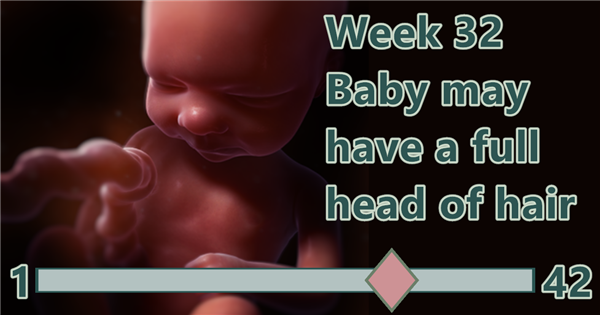 "Some babies at this stage of development have a full head of hair at this point; others just have peach fuzz."
More About Week 32:
Your baby sleeps most of the day.

Your baby's finger and toenails are completely formed.

Your baby's eyelids are often open during active times.

Your baby's has defined sleep and wake cycles now. About 10% of the time, baby is awake.

Your baby practices rhythmic breathing movements which will help develop the lungs. The baby is breathing in amniotic fluid.

Your baby is about 16 inches long and weighs about 4 lbs.

Healthy Pregnancy Tips for Week 32
Recommended Reading: