Pregnancy Week 31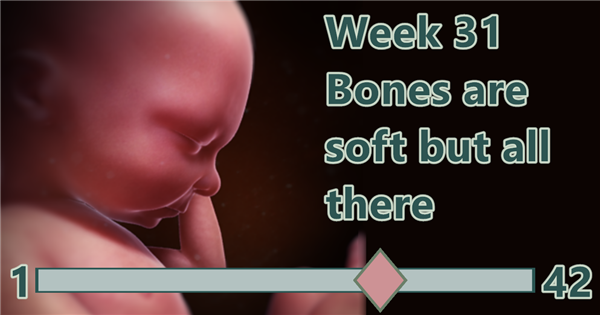 "Your baby's bones are fully developed but still very soft and pliable."
More About Week 31:
Your baby's digestive tract is very near mature development.

Your baby's weight gain will now exceed its growth in length from now on.

Your baby should double its weight between now and the time of birth.

Your baby may move to the rhythm of music.

Babies at this developmental age will respond to your taps and pats from the outside of mother's belly.

Your baby weighs about 3.5 pounds.

Healthy Pregnancy Tips for Week 31
Recommended Reading: