Pregnancy Week 30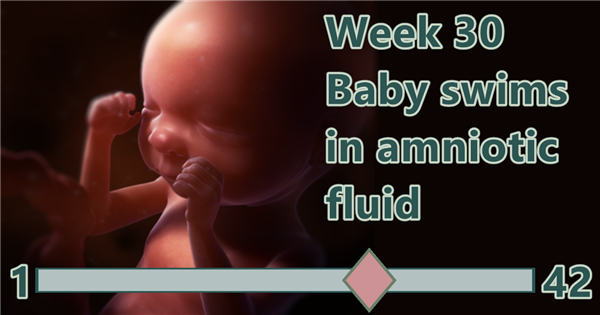 "Your baby swims in about a pint and half of amniotic fluid, which provides cushioning, helps in lung development and provides temperature regulation."
More About Week 30:
Your baby is storing iron and calcium.

Your baby begins storing iron, calcium and phosphorus.

Your baby's is completely covered by vernix, a white waxy coating that protects baby's fragile skin from becoming water logged by amniotic fluid.

It is common for babies to keep their hands near their foreheads or near their mouths while in utero.

Your baby's soft skull bones are accommodating very rapid brain growth now.

Your baby weighs about 3 lbs.

Healthy Pregnancy Tips for Week 30
Recommended Reading: