Pregnancy Week 36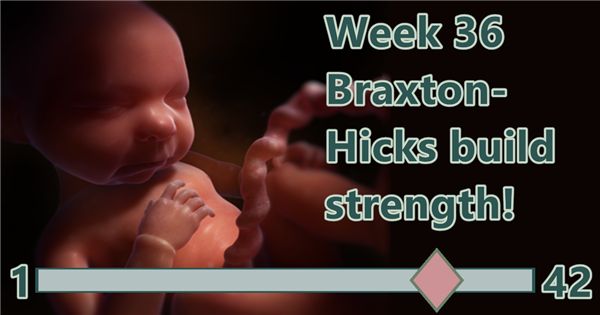 "Braxton Hicks contractions continue to strengthen and build muscle fibers in the uterus."
More About Week 36:
Your baby has a keen sense of taste and has been tasting all the flavors of mother's food in the amniotic fluid. If she eats a lot of garlic, the mother's amniotic fluid will be flavored with garlic. This will help acclimate the baby to the flavors of its mother's breast milk.

Your baby is shedding the soft lanugo and white, waxy vernix that is covering his/her skin.

Your baby may be descending lower in the pelvis. This action, called lightening, is one of the first steps in getting ready for labor, which is still likely weeks away.

Creases are forming in your baby's wrists and neck.

Your baby's lungs are the last organs to mature.

Your baby weighs about 6 pounds now.

Healthy Pregnancy Tips for Week 36
Recommended Reading: